Coast-to-Coast
I work a lot in New York City, and live primarily in Malibu, California.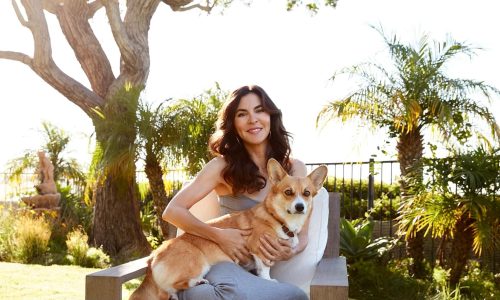 My Mother
I grew up on a (manic) organic commune in California, where I was introduced to natural skincare many years before it was popular. If a product wasn't biodynamic or freshly sourced from the fields of France, we couldn't use it. Back then, the 'cool' kids were using commercial brands like Bonne Bell, and I was the dork showing up to slumber parties with homemade goldenseal salve. My mom was especially into essential oils, which I've used daily for decades.
The "Original" Adele Uddo
My 95-year-old gorgeous grandmother, Adele Uddo, taught me much about beauty and looking at life through the lens of an open heart. She's always inspired me to be an innovator with stories about my great grandfather, a poor immigrant from Italy who built a business with a horse and buggy and called it Progresso Foods.
In the Kitchen
I first conceived my lotion love child in the kitchen. I wanted to create an ideal moisturizer made with exceptional ingredients that would deeply nourish the skin. A one-step multipurpose product that would keep skin healthy and hydrated from head to toe – even when my parts were magnified in high-definition closeups, right down to the cuticles!
In the Lab
I fell in love with the homemade moisturizer and my friends began asking for more, so I teamed up with a top formulator to take it to the next level and spread the lotion love! I wanted to give people an exquisite experience of head-to-toe nourishment from a product made with face-grade ingredients that's reasonably priced – to consolidate unnecessary skincare by offering a simple solution that values quality over quantity. After much obsessing, testing and perfecting, my ideal moisturizer came to life and is an essential part of my skincare and self-care.